THE NEW TANDEM
BIKE EXPERIENCE.
SIDE BY SIDE TANDEM BIKE.
THE NEW TANDEM
BIKE EXPERIENCE.
SIDE BY SIDE TANDEM BIKE.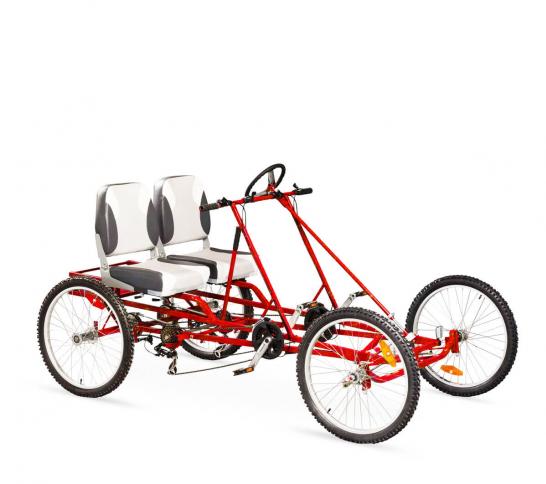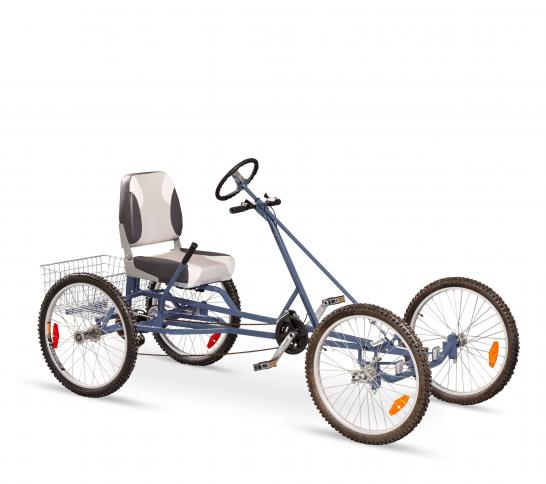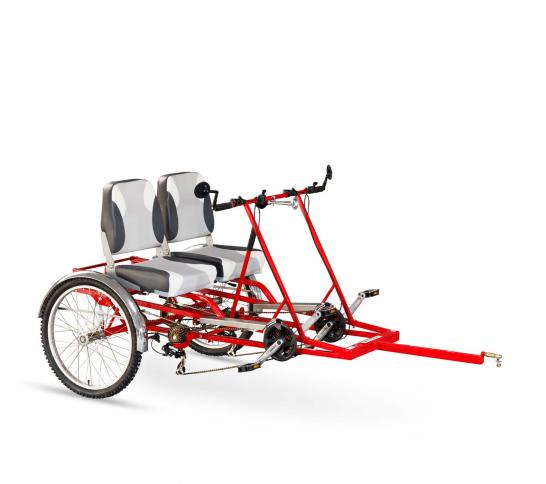 Adjustable seats and independent 21-speed shifters make both riders happy.
Strong welded steel frame made in USA.
Pivoting front axle for greater stability and more comfortable ride.
Rack & pinion steering to turn sharp easily.
1000-watt ebike motor available.
We all know that staying healthy means exercise and fresh air. Settle into a ParBike and get lots of both! Enjoy a pleasant ride in the park, a quick spin into town for a cup of coffee, or a quiet cruise through your neighborhood. Comfortable, enjoyable, active—this is the wonder of ParBike.
Who said being active has to be boring? Add spice to your daily routine with ParBike. From sharing your ride with a friend to turning the heads of passersby on the street, our bikes are loaded with fun. With a ParBike, you'll want to be active!
IT'S PARBIKE.
ParBike is a unique and appealing combination of active lifestyle, retro styling, and precision German engineering. Our sturdy four-wheeled bikes are built in the USA by fine craftsmen with German heritage using high quality custom and trusted name brand parts. Browse Bikes.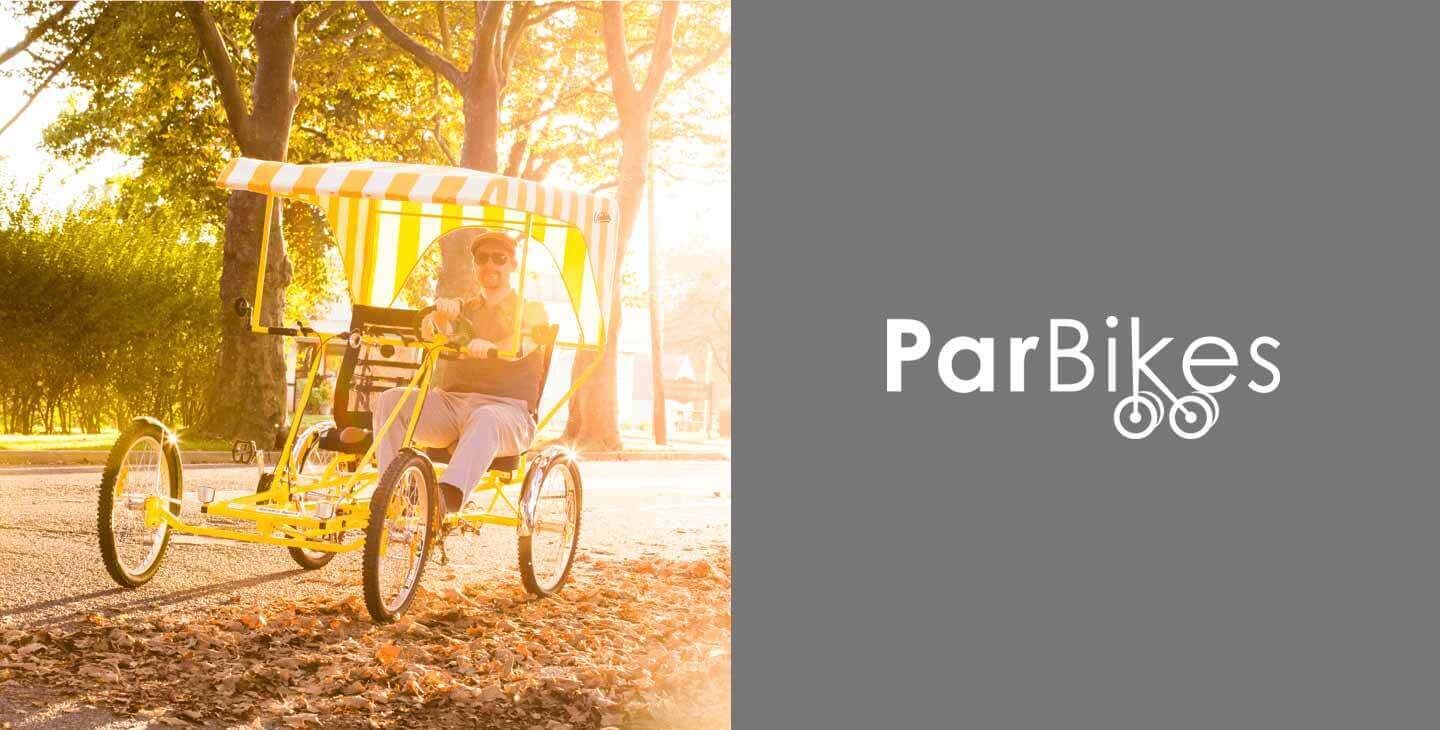 "We have ridden other types of 4 wheel bikes and like this one the best."
PARBIKE
THE BEST QUADRICYCLE
What is a ParBike? Half car, half bike, ParBike is a pedal-powered quadracycle that offers a unique and practical way to cruise around in style. Unlike ordinary bicycles, our quadricycles feature four wheels and a sturdy steering wheel for superior operation, control and stability, making it perfect for both young and old alike. Instead of a narrow, hard bicycle seat, our quadracycles come standard with a wide seat and full back, ensuring comfort on every journey. When you own a ParBike, you'll actually want to spend more time outdoors, exercise, and stay active. And with a variety of styles and colors, you'll be sure to find one that meets your needs and personality.